Vanilla Manager
Management
Vanilla Staff Team
Greetings Skyblock Players!
We are now at the midpoint of the competitive Skyblock experience and you may be wondering what happened to the changelog last week? Well after moderating things that were going on in skyblock we felt that releasing a changelog just for the sake of it wouldn't do anyone any good and honestly, we were happy with the state of skyblock. This thread's main focus is some new stuff rather than changes; there will also be a summary of all the changes and minor bug fixes pushed throughout the last week in case anyone missed them! This is what you have to look forward to after the reboot today:
August Monthly Crate
New Tags
Bug fixes, QOL and nerfs
August Monthly crate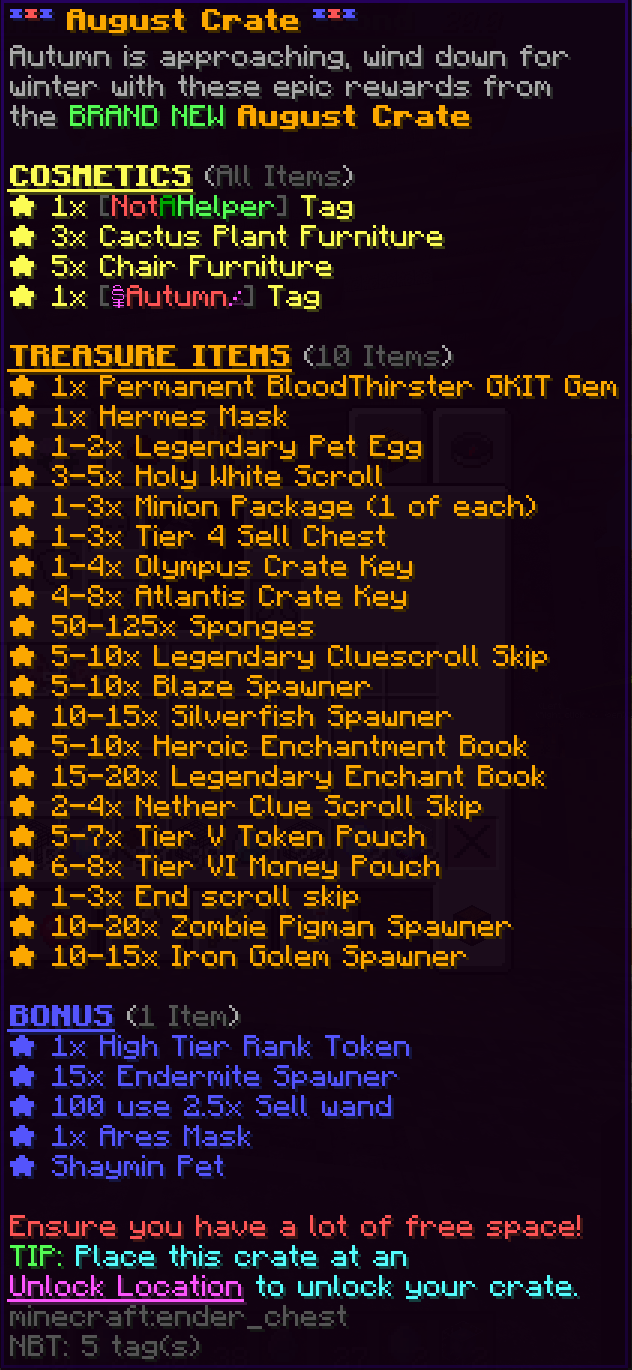 This promises to have the loot all of you have been needing to gear up for the rest of the skyblock season. Packed with some of the new things being introduced as well as a LOT of goodies that may help your progression on those pesky scrolls and missions!
Grab one for yourself at
Store.mc-blaze.com
New Tags
This week we will be introducing a number of new tags into the tokenshop, these will not only be limited time but also may cost a little bit more than usual for that added exclusivity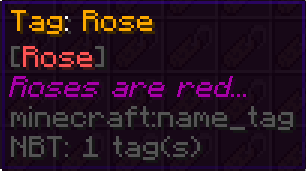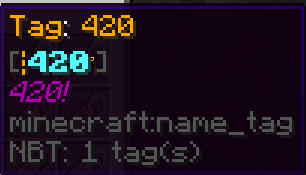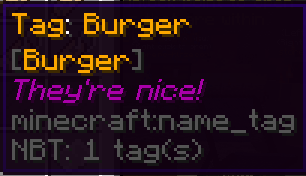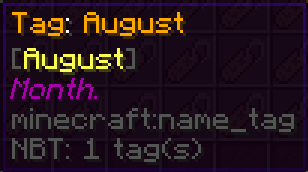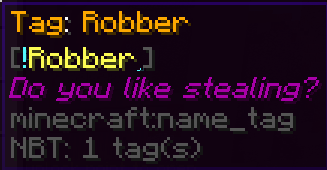 Bugs QOL and Nerfs
Through the week we have seen several "META" strategies start to develop. We aren't here to stop them but we feel that it is necessary to ensure a stable rest of the season if we slightly adjust a few things. The changes are as follows
Pigmen drops were slightly nerfed in the weeks
endermite drops were slightly buffed in the weeks
mystery man has been updated with some new price ranges and new items to be more balanced
Thanks for an awesome first half of the season!
Last edited: